About Us
Caring For You Like Family
We are your local retail & compounding pharmacy!
Sarasota Apothecary has been serving the community of Sarasota County since 2017. Being a community staple, we've proudly taken on the role of improving Sarasota's health care by providing fast and personalized service.
We are your local retail and compounding pharmacy! We specialize in compounding for hormone replacement therapy, veterinary compounding, women's health, pain creams and dermatology.
Not every person is the same — that's why we help ensure that your medication fits your body's needs, while providing you an individualized customer experience. Stop by Sarasota Apothecary today, and see how we can care for you like family.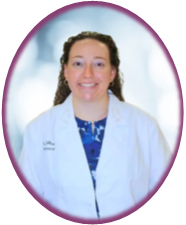 Dr. Jillian Dano, PharmD
Clinical Pharmacist
Jillian attended Shenandoah University in Winchester, Virginia.
"My passion to become a pharmacist started in middle school. I began working at an independent pharmacy in my hometown in upstate New York while in high school and now have over 18 years' experience. After pharmacy school, I moved to Florida and have never looked back. I have completed extensive professional training and continuing education to become a Certified Hormone Replacement Therapy Specialist. I pride myself in working closely with patients and their providers to provide improved service and health care outcomes."
Jillian lives in Sarasota County with her husband and dogs. Her clinical interests are Non-Sterile compounding in Hormone Replacement Therapy and Veterinary medicine, as well as Women's Health. She has taken additional training through A4M, PCCA, LP3, University of Florida, NOVA Southeastern University School of Pharmacy, and The North American Menopause Society. She is a certified Hormone Replacement Specialist and is working on becoming a Menopause Practitioner. She is available for One-on-One Hormone Replacement Therapy Consults where she can order and review Saliva or Blood Spot labs and provide customized prescription recommendations. Additionally, she is a member of the following organizations: Florida Pharmacy Association, the Alliance for Pharmacy Compounding, and The North American Menopause Society.
Our Mission
Our main goal is to care for you like you're family. This is why we provide exceptional customer service and provide medication that meets your needs.